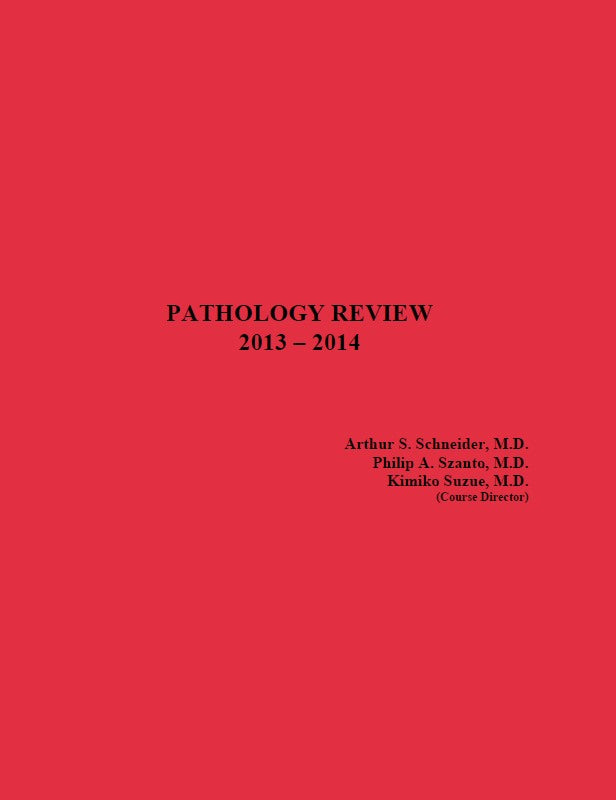 SS2021 PATHOLOGY REVIEW
Information is compiled from materials credited to Drs. Schneider, Szantos and Suzue, authors of the review guide BRS Pathology.
 Study guides are furnished by previous students who created the books for their own use as a guide.
The Spirit Store cannot guarantee the content or accuracy of the publication.
Guides are non-returnable.